THE MOST
AFFORDABLE
RELIABLE
VALUABLE
Learn from our best faculty.
Rohit Patolia, the founder and pioneer behind Rohit Patolia Classes, is a thorough educationist. He has specialized in coaching aspirants as Company Secretary (CS) for the last 15 years. Thousands of qualified CS, CA, and CMA have studied under ROHIT PATOLIA CLASSES and have passed out with flying colors.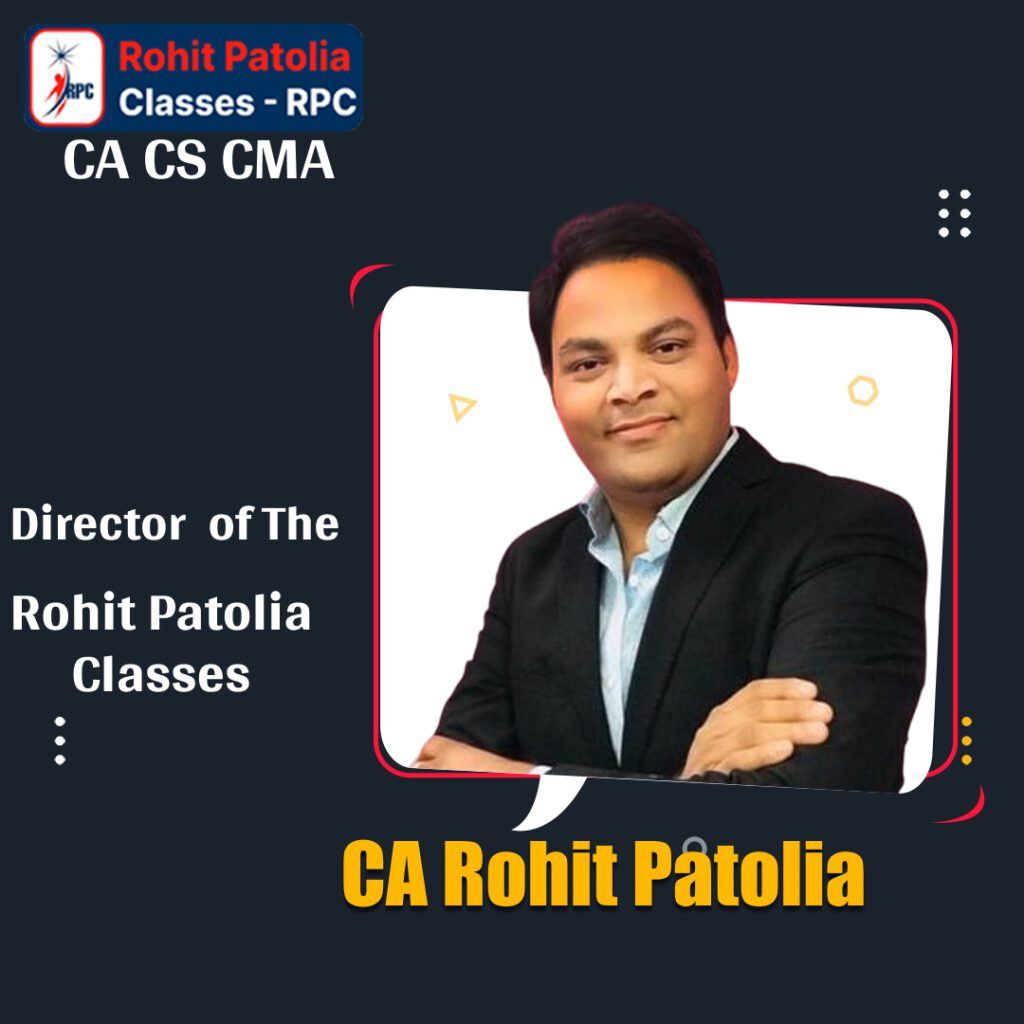 Advance Your Career with learn something
Foundation & Pre Foundation Courses
Aspiring to study CA (Chartered Accountant) after your school? It will be necessary for you to pass the CA foundation test before continuing on your path. Such tests require thorough preparation and knowledgeable supervision. Therefore, Commerce Academy offers the greatest tutoring for CA foundation preparation in order to aid pupils.
"Our Students Testimonials about RPC"
Hello , my name is Harshita Sharma. I have secured rank 1 in Jaipur in cs Professional exams June 2023. Joining ROHIT PATOLIA CLASSESS for pursuing CS Professional proved to be highly beneficial for me . At this institute topics are taught directly from module which helps in clearing concepts and provides confidence in attempting whole paper .
Harshita Sharma
Hello everyone i've secured Jaipur rank 1in CS Executive june 2023 attempt. I truely dedicate my this achievement to rohit patolia classes who made this possible.. i am extremely thankful to all the faculties at the institute. Also institute is starting new batch for cs professional from 4th September, 23.
Hridyansh Sharma
I embarked on CS journey almost a year ago with RPC. Being part of RPC is one of my best decision. I found everything is just right. All the faculties are very helpful, supportive, teaching with real life examples to make the learning interesting, fun and engaging.They have a friendly approach towards students.
Neha Sharma
Anybody who's looking for an institute to prepare for company secretary, you should definitely consider Rohit patolia classes, I'm student of Rohit sir and I can proudly say that he's of the best teacher I've come across in my life, not only in terms of studying but also many things from which you can learn . It's been a year since I have joined RPC and that was one of the best decision . I have always received prompt and friendly replies from each teacher whether it's asking a doubt in class or before exams.
Drishti Bhatia